About Us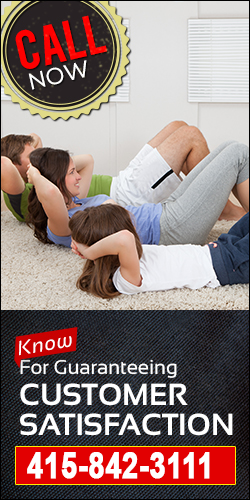 Many surfaces in your home or office definitely need to be cleaned on a regular basis. If you need to have the surfaces in your home or office thoroughly cleaned with the utmost precision, you may need to hire a professional company to take the load off of you. We know that it can be tiresome having to clean every single speck of dirt out of the carpet, but there is a way to easily take care of this task without having to move a muscle. You can get in contact with our company, Carpet Cleaning Mill Valley, and have our experts handle the task of cleaning the surfaces in your home or office. We make sure that every single work order is conducted with the utmost professionalism and efficiency. We strive to be the best carpet cleaning company in the region.
Carpet Water & Mold Damage Restoration Services
If you thought that we only clean carpets, you have got another thing coming. We also clean rugs, furniture, and other surfaces that are located in your home or office. We have an amazing rug cleaning service that can help you with this task in a timely manner. Our experts can carefully yet efficiently clean any rug that you have in your office or home. We can even clean silk rugs without damaging them. We know what it takes to be a superb cleaning carpet that provides our customers a great way to have a rug cleaned.
If you have had to deal with a fire breakout in your home or office, you may need to acquire one of our services. Our fire damage restoration service surely helps make your home or office look much better after we are finished with the work order. Our experts will inspect the surfaces in your property and clean all of the fire damage. This means that we will clean furniture, carpets, rugs, and any other surface that has fire damage.
We also provide a service that helps fix your problem with a buildup of water in your carpets, rugs, and other surfaces in your home or office. We do not only conduct proper carpet maintenance. We conduct water extraction and provide you with the ideal way to solve your watery problem. No matter what, our company definitely has the edge on the competition in Mill Valley.